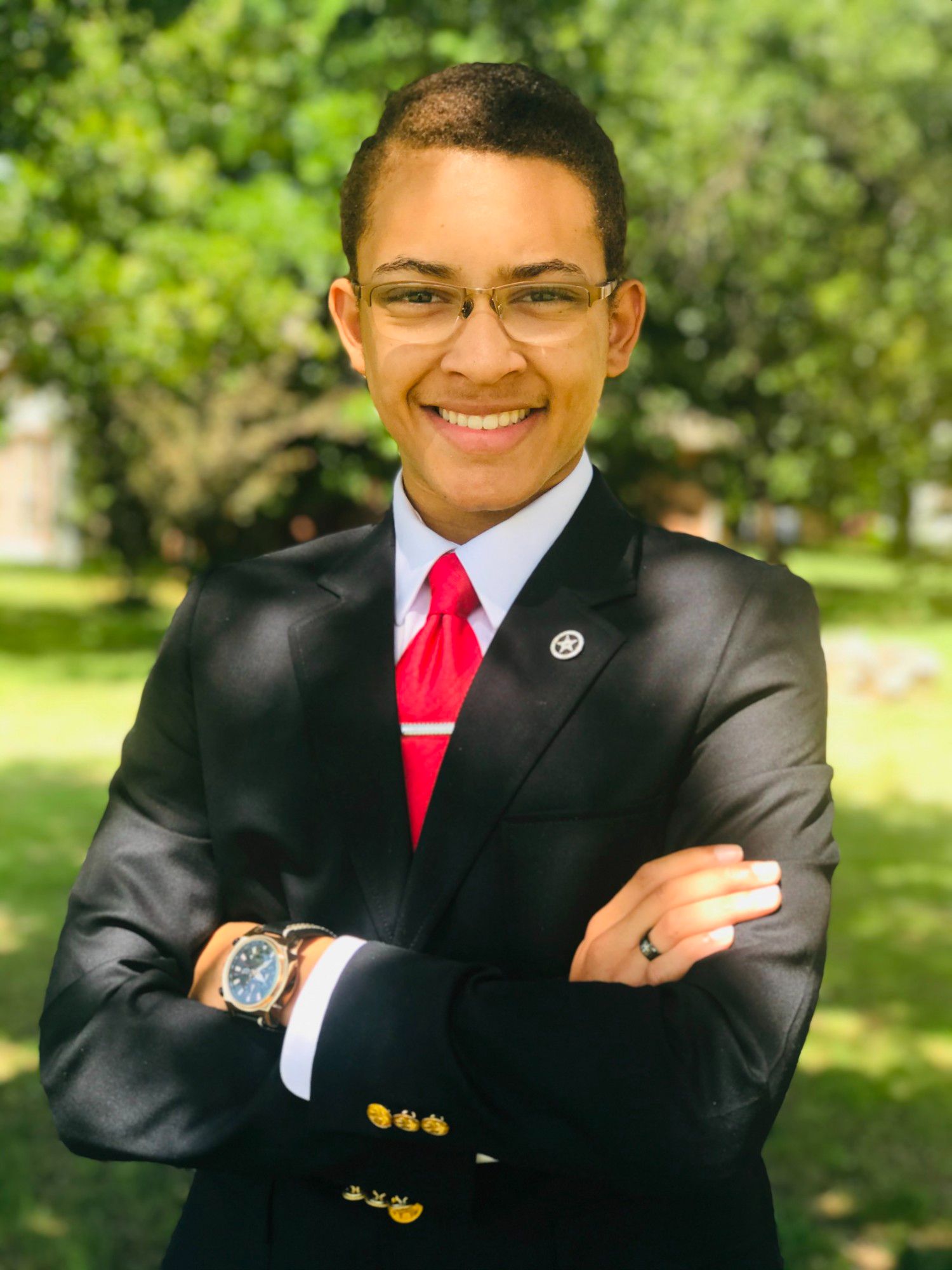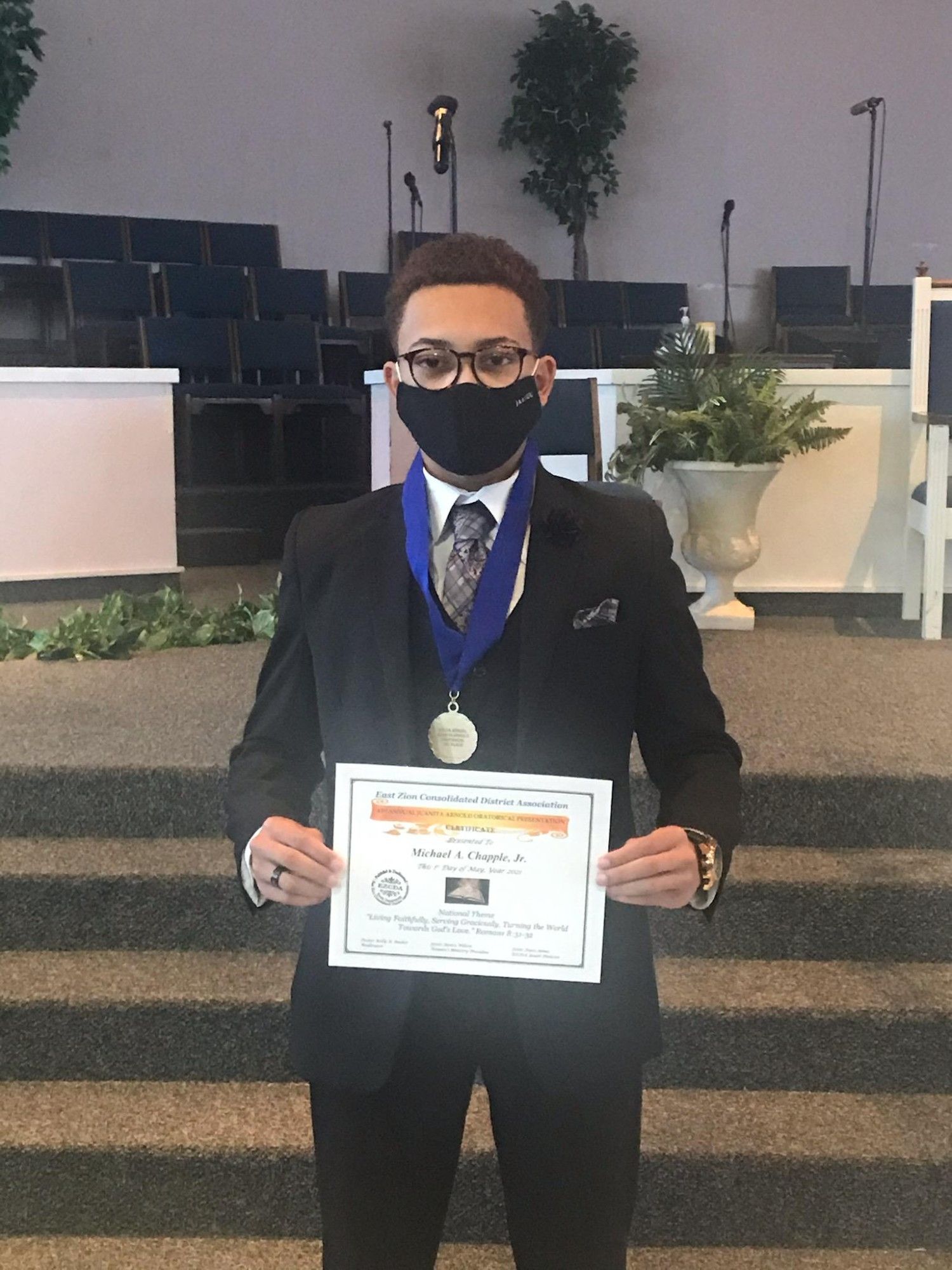 Juanita Arnold Oratorical Presentation 2021

UPDATE (June 8, 2021): Brother Chapple participated in the State Oratorical and will be representating the State of Oklahoma in the National Baptist Congress Oratorical. The presentation will be virtual. His speech will be posted to this website after the Congress.

---
The East Zion Consolidated District Association held it's Juanita Arnold Oratorical Presentation - Senior Category only, on Saturday, May 1, 2021. The winner of the presentation was Mr. Michael Chapple, Jr. He will represent the EZCDA in the State Competition, which will be held virtually on Saturday, May 8, 2021.

Michael is a member of Greater New Zion Baptist Church, under the leadership of Pastor Kenneth Sherrill, Sr, who currently serves as 2nd Vice-Moderator of the District. His parents are Rev. Michael Chapple, Sr. & Sister Michelle Chapple.

Michael has been an active member of the EZCDA and the Junior Laymen for several years, where he has also held leadership positions. He is currently a senior at Jones High School. Upon graduation Michael will be attending Baylor University and majoring in Political Science, with a concentration in Pre-law.

Please join us in congratulating Michael, as he continues to go forth and do great things!!!