Grief Ministry
of the
The East Zion Consolidated District Association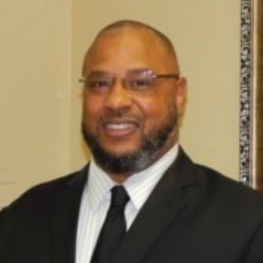 Rev. Craig A. Finley
Ministry President
MINISTRY LEADERSHIP
Rev. Craig A. Finley, M.ED., Ministry President

First Baptist Church - Hicks Addition, Spencer

Rev. Eric Williams, Vice President

Morning Star Baptist Church, Spencer

Sister Christian Doolittle, 2nd Vice President
New Union Baptist Church, OKC

Contact: Rev. Craig A. Finley, Pastor

First Baptist Church - Hicks Addition
3307 N. Post Road, Spencer, OK 73084

405-769-4363
Ministry Purpose:
The purpose of the Grief Ministry is to assist EZCDA churches, members and families in providing a comforting relationship with those who are experiencing grief due to death of a loved one, by providing consultation, support groups and support group leader training.

Service Access:

All District churches have access to Grief Share Support Group Services for Support Group Locations and Training of leaders to facilitate support groups. Consultation will be given to help support individuals and families who have lost a loved one.

For more information on becoming a part of the Ministry or for leadership training for Grief Support Groups, contact President Finley at 405-769-4363.
Pray, but it's OK to grieve!
by Rev. Craig Finley, EZCDA Grief Ministry Director
on May 5, 2021
Grief is difficult at any time, but it has been especially difficult in our current climate. My brother and I were having a conversation a few days ago about the impact the COVID-19 virus has had on those families whose loved ones have died because of it. I stated to him that grief seems to be magnified and more difficult because families were not able to be a comfort to those who were suffering with the illness and funerals were not the way they had been in the past, no matter how the death came to be. The presence of family and friends are so vitally important to providing strength and encouragement during those difficult times. Their presence was limited, and, in many cases, they simply were not able to attend because of the dangerous spread of the virus. So how do we deal with grief in these most difficult times?
One of the first things a person can do is pray. Yes, I know that prayer is even difficult in grief; however, the Bible instructs us in James 5:13a (NKJV) "is any among your suffering? Let him pray." These prayers are ways to speak to God in authenticity about how you are feeling and how you need His help in confronting these feelings (Psalm 143:7-8). You can let Him know how you are overwhelmed, angry and in need of strength just to make it through the days. This is also a good time to write down your prayers and your emotions about the pain and emptiness you may be experiencing. Writing is often a good way to express the thoughts that you find difficult to verbalize to anyone else.
Secondly, grieve! No matter what others may think, it is your pain and you need to deal with it in a way that you know how. King David gives us this example on several occasions, but especially in 2 Samuel 1:11-12, the death of his best friend, and 2 Samuel 12:15-23, the death of his son. Holding back emotion and feelings and continuing saying "I am alright" when often you are not, can cause physical and mental illness, such as hypertension and depression.
Thirdly, see your physician for recommendations. There is nothing wrong with consulting with your doctor when you are experiencing grief. There may be suggestions, referrals to psychologist and other safe treatments that can help you with anxiety and loss of sleep, which are symptoms attached to grief.
In the coming months, I hope to provide other suggestions that will help you with grief.
back