Grief Ministry
of the
The East Zion Consolidated District Association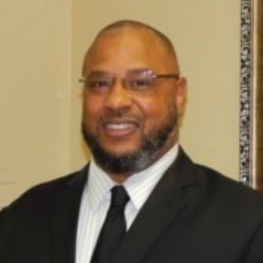 Rev. Craig A. Finley
Ministry President
MINISTRY LEADERSHIP
Rev. Craig A. Finley, M.ED., Ministry President

First Baptist Church - Hicks Addition, Spencer

Rev. Eric Williams, Vice President

Morning Star Baptist Church, Spencer

Sister Christian Doolittle, 2nd Vice President
New Union Baptist Church, OKC

Contact: Rev. Craig A. Finley, Pastor

First Baptist Church - Hicks Addition
3307 N. Post Road, Spencer, OK 73084

405-769-4363
Ministry Purpose:
The purpose of the Grief Ministry is to assist EZCDA churches, members and families in providing a comforting relationship with those who are experiencing grief due to death of a loved one, by providing consultation, support groups and support group leader training.

Service Access:

All District churches have access to Grief Share Support Group Services for Support Group Locations and Training of leaders to facilitate support groups. Consultation will be given to help support individuals and families who have lost a loved one.

For more information on becoming a part of the Ministry or for leadership training for Grief Support Groups, contact President Finley at 405-769-4363.
by Rev. Craig Finley, EZCDA Grief Ministry Director
on May 5, 2021
Grief is difficult at any time, but it has been especially difficult in our current climate. My brother and I were having a conversation a few days ago about the impact the COVID-19 virus has had on those families whose loved ones have died because of it. I stated to him that grief seems to be magnified and more difficult because families were...
Read More
---