Congress of Christian Education
Auxiliary to
The East Zion Consolidated District Association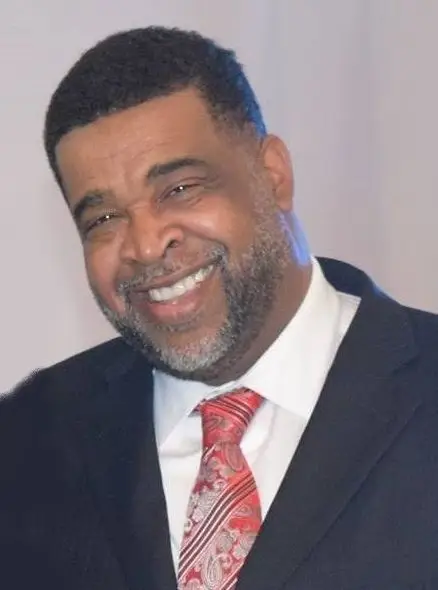 Rev. Wilbert Tripplett
Congress President

Sister Lavinnie L. Moore
Congress Dean
The District Congress of Christian Education is the education arm of the EZCDA and is affiliated with the Oklahoma Baptist State Convention and the National Baptist Convention (NBC), USA, Inc. It is responsible for teaching and training classes in every aspect of Christian Education. The school is certified through the Sunday School Publishing Board of the NBC, USA, Inc.

The Annual Session of the Congress meets in July of each year at different churches in the District. Courses are offered to equip Christian education leaders with the necessary information and teaching techniques to fulfill their respective roles in their local churches and ministries.

Delegates may take courses to be applied toward the Certificate of Progress Program or simply take classes for general continuing education. The Congress offers classes for children, age 3 - 17, Young Adults, ages 18 - 35, and general adult courses.

Questions regarding the curriculum for each session can be directed to the Congress Dean.
MINISTRY LEADERSHIP

Rev. Wilbert Tripplett, Congress President

Paradise Baptist Church, OKC

Rev. Anthony "Tony" Rhone, 1st Vice President
Galilee Baptist Church, Shawnee
Rev. Kevin Moss, 2nd Vice President
Antioch Fellowship Baptist Church, OKC

Rev. James L. Brown, Exec Secretary/Treasurer

Greater Shiloh Baptist Church, OKC

Sister Lavinnie L. Moore, Congress Dean

Fairview Missionary Baptist Church, OKC

Sister Lillie Osborn, Dean of Record

Greater Bethel Baptist Church, OKC

Sister Twalla Battle, Registrar

Unity Baptist Church, OKC

Sister Kiesha Hawkins, Zoom Administrator

Northeast Missionary Baptist Church, OKC

Sister Maeleatha Patterson, Assistant-to- the-Dean/
Online Registration Manager/Course Cards

Fairview Missionary Baptist Church, OKC

Sister Paula McGlory, Assistant-to-the-Dean

Fairview Missionary Baptist Church, OKC

Sister Cynthia Bennett, Assistant-to-the-Dean

St. Luke Baptist Church, Spencer

Sister Donna Dilworth, Intern Dean

Northeast Missionary Baptist Church, OKC

Rev. Corey Holman, Youth Director

Northeast Missionary Baptist Church, OKC

Bro. Orinthal Wandick, District Musician

First Baptist Church - Green Pastures, Spencer