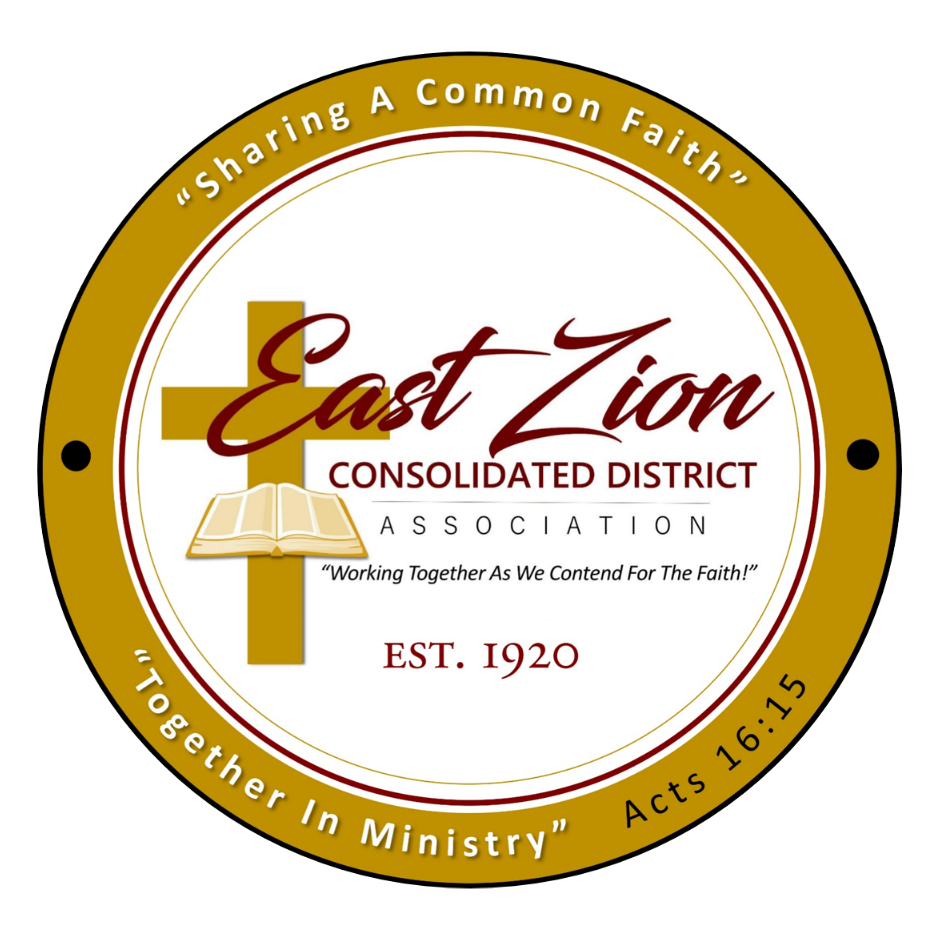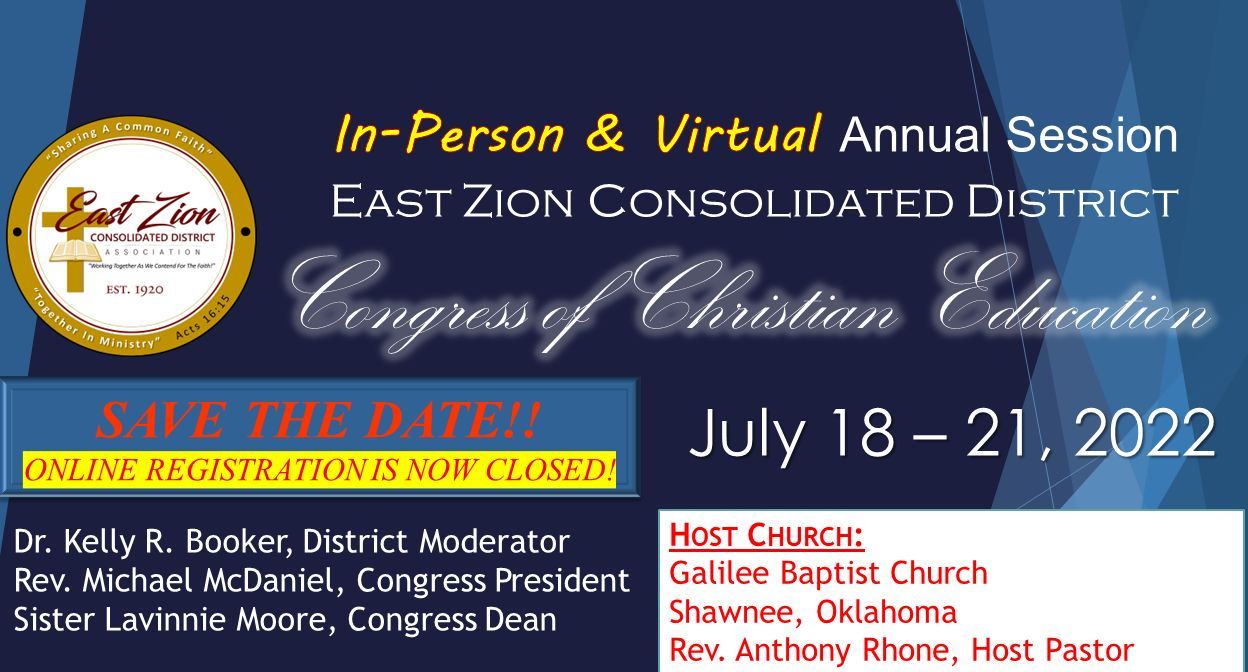 102nd Annual Session EZCDA Congress

The 102nd Annual Session of the East Zion Consolidated District Congress will be held July 18 - 21, 2022. The Congress will be hosted by the Galilee Baptist Church, 1025 E 9th Street, Shawnee, OK 74801, Rev. Anthony Rhone, Host Pastor.

This will be a Virtual and On-site Session. Congress delegates will be able to participate in Virtual Classes through Zoom or On-site Course. All classes will meet on the campus of Galilee Baptist Church.

Delegates will have the option of registering online through the District's website or onsite at Galilee Baptist Church. Mail-in Registration is now open. ONLINE REGISTRATION WILL OPEN JUNE 5. You may register onsite on July 18, beginning at 5:00pm.

Classes will be from 6:30pm - 7:30pm, Monday through Thursday. The General Assembly will be Monday - Thursday, 7:30 - 8:30pm. Dr. Moses S. Gordon, III, of New Orleans, LA, will be the Preacher for Joint Worship, 7:30pm, Monday - Wednesday nights. The Congress Dean, Lavinnie Moore, and President Michael McDaniel will address the Congress Body on Thursday night.

Online Classes will be streamed through Zoom. The 7:30 Worship Services will be livestreamed through Galilee's social media pages. To donate online, click on the "Giving" link or the "Give Now Through Givelify" graphic of the District's website homepage.

Click here or on the link below to download the Congress information sheet, which includes times, list of classes and costs.
___________________________________________________________________
CLICK ON LINKS BELOW TO ACCESS CONGRESS DOCUMENTS AND TOOLS

East Zion District Congress 2022 SCHEDULE OF EVENTS

Online Registration Forms

Download and Mail Registration Forms